Kitchen Remodeling in South Jersey
Looking to upgrade your kitchen? Contact us today to get started on your kitchen remodel.
"My kitchen was straight up from the 80's with white laminate cabinets, wallpaper, and outdated appliances. I wanted a full kitchen upgrade and JMG Builders did just that. I couldn't be happier with my new kitchen – Joe was great and helped me make the right choices for the space."
"I wanted to put my house on the market but my kitchen NEEDED an upgrade. I called JMG and they gave me a competitive price and finished the project within the promised timeframe."
"Can't thank Joe and his team enough for redoing my kitchen! I am absolutely in love. It really is the center of my house and everyone is always hanging out there. I am so so excited to have my friends and family over to see the new kitchen!"
Kitchen Remodeling Services
Ready for a kitchen update? Our team can help you create the kitchen of your dreams. We can help with:
Full kitchen remodel
Design & concepts
Kitchen flooring
Cabinet installation
Appliance hookup and installation
Countertop installation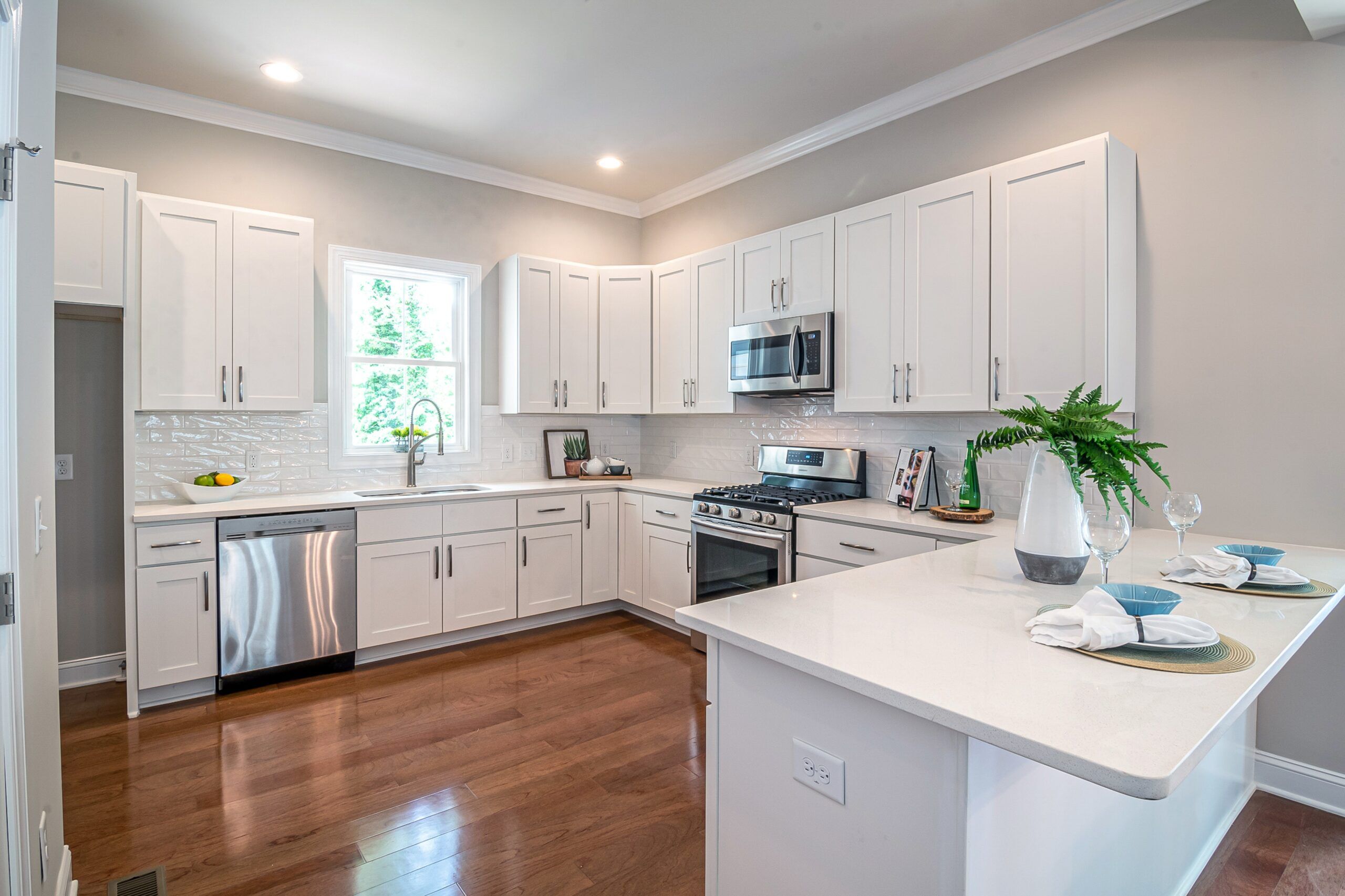 Call For a Quote:
(609) 231-8710
When it's time to remodel your kitchen, there are many things you need to think about. The overall look and feel of your home will be completely different after the work is done.
There isn't much that can prepare someone for how expensive this kind of renovation can be either! So where do you begin? By reaching out to a professional who knows the industry inside and out – such as JMG Builders.
Plans for the kitchen are one of the first things we consider when remodeling a home, especially if you anticipate any major changes to your lifestyle.
A family with kids that is growing needs more space and higher storage. When it comes to kitchens, there's no such thing as too much counter space or cabinets. The goal is always to make life easier for those who use it most in order to keep them happy and satisfied throughout their lives in your home.
We renovate kitchens in the following areas in South Jersey:
Cherry Hill NJ
Washington Twp NJ
Moorestown NJ
Delran NJ
Marlton NJ
Medford NJ
Delran NJ
Voorhees NJ
Collingswood NJ
JMG Builders are passionate about what they do. If you have any questions about our work or what we can do to help you, contact us today!
How much does it cost to remodel a kitchen?
The cost of a kitchen remodel depends on the amount of work you want completed. A full kitchen remodel can become expensive, but it all depends on the finishes and amount of work that needs to be done.
Will renovating my kitchen increase the value of my home?
Yes, a brand new kitchen will have a positive impact on the value of your home. If you're looking to sell, a few updates in the kitchen may be a good place to start to increase your homes value.